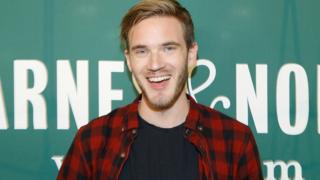 Getty Images
YouTube star PewDiePie has deleted one of his channels, but not his main one.
Following an argument with YouTube, PewDiePie had said he'd delete his channel on Friday evening after he got 50 million subscribers.
Most people thought he meant his main channel, PewDiePie, but he actually deleted a different one - Jack Septiceye2.
The YouTuber, whose real name is Felix Kjellberg, is unhappy because of changes he says have been made that are affecting how people find new videos.
Pewdiepie claims that this means newer videos aren't getting as many views - and this could affect YouTubers who make money from creating videos.
He isn't the only YouTuber to highlight this problem - others are saying the same thing.
But YouTube has told the BBC it has made no changes to how it promotes videos.
What was the argument about ?
Pewdiepie mentioned a few things that he says YouTube have done which are affecting the number of views he's getting.
He says a lot of people visited his channel from the "suggested video" feed (the bar on the side that appears when a video is playing and recommends more content) but now these visits have dropped dramatically - which he says means YouTube has changed how it promotes videos

The homepage used to show videos from channels the user had subscribed to - he says it is now filled with "recommended" videos which might not be related to stuff they like

He also says he noticed that some channels he himself had previously subscribed to had been removed from his subscriptions list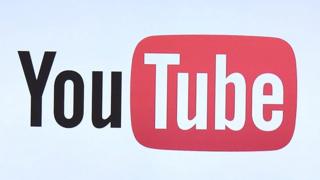 Getty Images
A YouTube spokesman said that they had done "an extensive review" and that the issues mentioned were "what normally happens when viewers either unsubscribe from a creator's channel or when YouTube removes spammed subscribers."