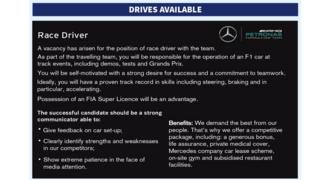 Mercedes / autosport magazine
Do you think you have what it takes to drive a Formula 1 car for Mercedes?
Would you like to drive a very expensive car very, very quickly?
Well after Nico Rosberg's surprise exit from the sport, Mercedes have gone old school and put an advert in a magazine looking for a new driver!
The advert says the team are looking for a driver who has a "proven track record in skills including steering, braking and, in particular, accelerating."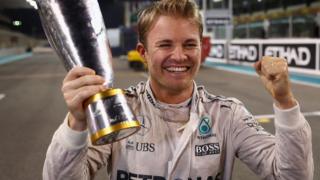 Getty Images
By now you have probably guessed the advert might not be 100 percent serious.
Still you never know, the next Lewis Hamilton might be filling in an application for the job right now!