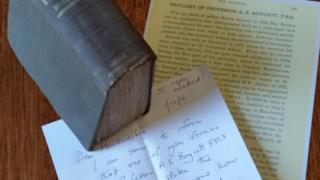 Hereford Cathedral School
Have you ever taken a library book back late? Well, we bet you've never returned it quite as late as this one...
A book that has been missing from a Hereford school library for more than 120 years has finally been returned.
Arthur Boycott - a pupil at Hereford Cathedral School between 1886 and 1894 - borrowed a book called The Microscope and its Revelations, back in the late 19th century.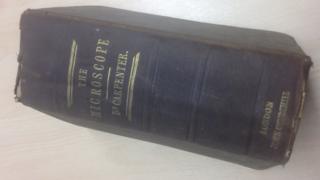 Hereford Cathedral School
But he obviously never took it back. His granddaughter, Alice Gillett, found it recently when she was sorting through some old books.
She returned the book to the school, which decided they weren't going to make her pay any money for how late it was.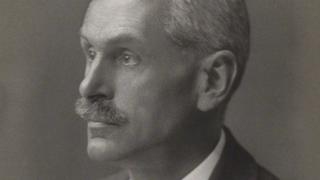 Walter Stoneman/National Portrait Gallery
If the book had been borrowed from Hereford Library, which charges 17p a day for every day that a book is late to be returned, the fine would have been an enormous £7,446!