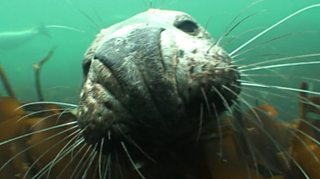 Secret underwater life of seals
Seals are a much-loved and easily recognisable feature around Britain's coastline.
One place where they are quite common is off the Northumberland coast in northeast England.
But lots of seal pups have been dying there and no one knows why.
Now a new underwater study by scientists is hoping to find out what's going on.
Watch the brilliant footage of the seals' secret life underwater...