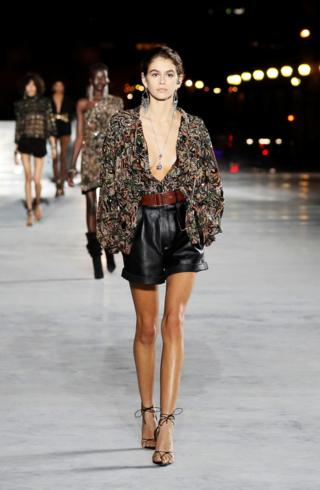 Reuters
Stars of the fashion world, designers and celebrities have all descended on Paris for Fashion Week.
On Tuesday night, Yves Saint Laurent's show certainly got people talking, after it was held against the stunning backdrop of the city's Eiffel Tower.
One model who stole the show was 16-year-old Kaia Gerber, who is one of the hottest faces in fashion at the moment.
When talking about her modelling career, Kaia told Miss Vogue: "It's really difficult because you have a lot of different things going on. I go to school everyday and that does come first."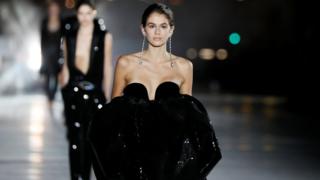 Reuters
"I try to separate my modelling work from my school life because I don't want people to think of me differently or that I am a certain way because of it."
At the age of 15, she'd already modelled in Teen Vogue magazine and for designer Marc Jacobs.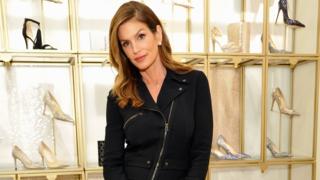 Getty Images
Her mum also happens to be Cindy Crawford, who is one of the most famous models in the world.
But she's not the first person to take after her mum or dad...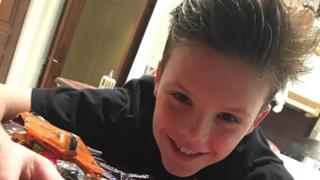 Instagram
Cruz Beckham released his first single in December 2016 called If Every Day Was Christmas.
The 11-year-old, who is the son of former footballer David and fashion designer, Victoria Beckham, donated the profits from the song to Global's Make Some Noise charity, which supports disadvantaged young people in the UK.
Cruz is being managed by Scooter Braun, who also signed Justin Bieber.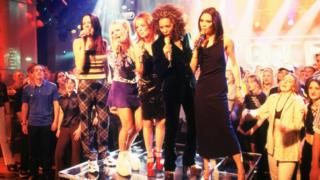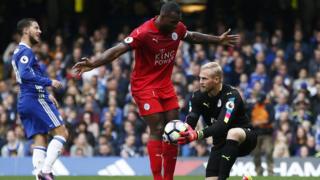 Reuters
Kasper Schmeichel is goalkeeper for Premier League side Leicester City and for his home country of Denmark.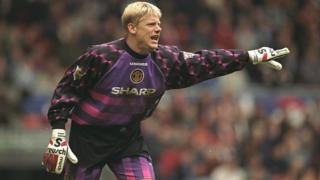 Getty Images
He's doing the same job as his famous dad, Peter Schmeichel, who also won plenty of football trophies as a goalkeeper for Manchester United.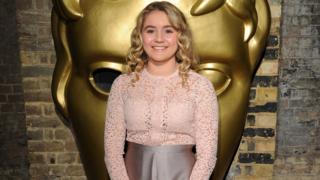 Getty Images
Matilda Ramsay not only has her own cookery programme on CBBC but she is also going to write her own cookbook.
It's no guess where she gets her talent from - her dad is famous chef Gordon Ramsay.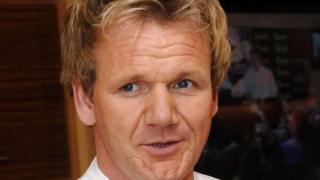 PA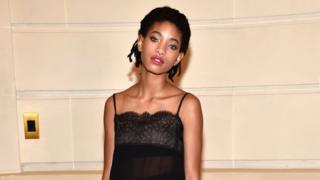 Getty Images
Brother and sister Willow and Jaden Smith have both followed their mum and dad's path into showbiz.
Willow is an actress and singer. She acted alongside her dad in the film I Am Legend and is signed to Jay-Z's record label. Her single Whip My Hair was a hit and reached number 11 on the American charts.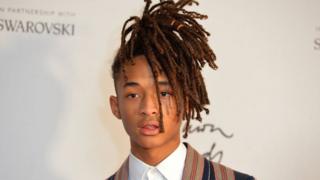 PA
Older brother Jaden is an actor and rapper too. He starred alongside dad Will Smith in the Pursuit of Happyness and has released his own music.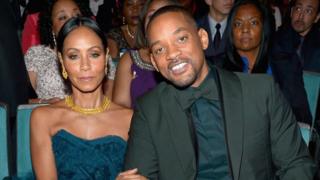 Getty Images
Their mum Jada Pinkett-Smith is an actress, singer and songwriter and dad, Will Smith, is an actor, rapper, producer and songwriter. That's a lot of talent in one family!