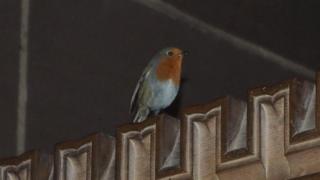 Liverpool Cathedral
A real live robin has been found in a Christmas tree in Liverpool Cathedral.
Staff there noticed the bird just after the tree was put up inside.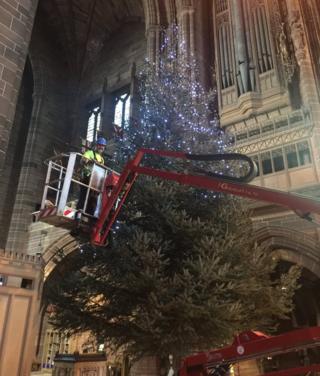 Liverpool Cathedral
It's thought that the festive robin had got into the branches of the Christmas tree while it was being stored outside of the Cathedral.
The Cathedral say that the bird is nesting or sleeping in the tree and that is a welcome addition to their services.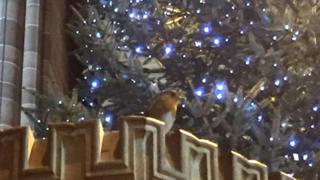 Elizabeth Turp
They also say they are working a plan to look after the robin when the tree needs to be taken down, as robins and their nests are protected by law.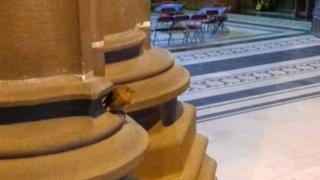 Liverpool Cathedral
The Cathedral think there might actually be two robins but they haven't managed to spot them together yet.