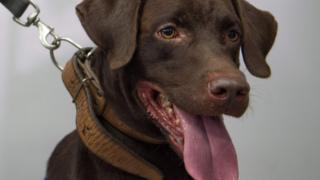 Getty Images
Scientists may have sniffed out a way to improve machines that detect explosives, like those used on baggage in airports.
They have done it by studying a dogs nose and how it works.
The team at the National Institute of Standards and Technology in the US used a 3D printer to make a dog's snout.
They then made the fake nose draw air in like a dog does when it sniffs.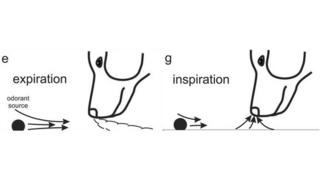 Matthew Staymates/NIST
The team saw that the sniffing action and grooves on the dog's nose all helped pull in air from the widest area possible.
This means the dog has a greater chance of picking up and detecting smells, like explosives, in the air.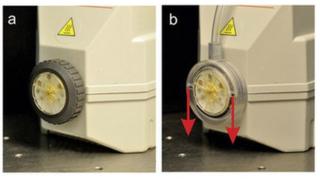 Matthew Staymates/NIST
The type of scent detector machines used at the moment use a continuous flow of air but the new information means they could 'sniff' in and out, like a dog.
It will still take some more work before the team's new discovery will be added to detection machines but the team hope this will one day be used everywhere.