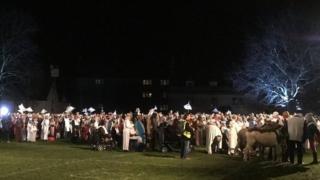 Town claims world record for largest live nativity
A town in Wiltshire says it has broken the world record for the largest live nativity.
The event in Calne was attended by 1,254 people dressed as shepherds, angels and wise men.
This beat the previous record of 1,039 people, which was set in the US state of Utah.
Guinness World Record official Jack Brockbank described it as "a fantastic result" for the town.