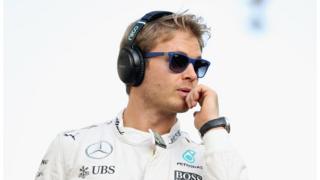 Getty Images
German racing driver, Nico Rosberg, has announced his retirement from Formula 1.
He released a statement on social media just days after snatching his first world championship in Abu Dhabi with Mercedes.
Rosberg said that it had always been his dream to be Formula 1 champ and said, "I have climbed my mountain."
Nico had won nine of this season's 21 F1 races, beating three-time champion Lewis Hamilton to the top spot.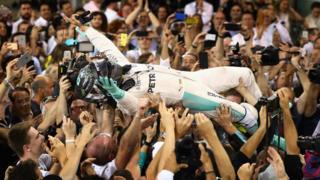 Getty Images
One of the first people that Nico told before making his announcement was Mercedes team boss, Toto Wolff.
Wolff said the news had taken him "completely by surprise" but added, "this is a brave decision by Nico and a testament to the strength of his character."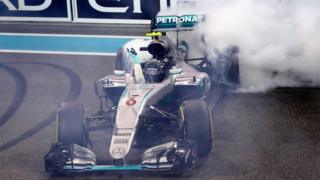 Getty Images
Rosberg goes out on a high, with his goal of becoming world champion completed, 206 F1 races under his belt, winning 23 and finishing on the podium 57 times.