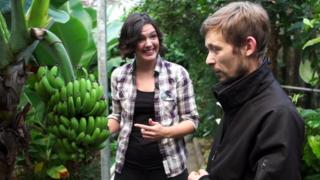 Why bananas are thriving in Iceland
With temperatures rarely peaking above 15C, low sunlight and a distance of just 170 miles from the Arctic, Iceland might not seem an obvious place to grow tropical fruit.
But a plantation in Hveragerði, just east of the capital Reykjavík, is the biggest producer of bananas in Northern Europe.
So how do they do it? Here's a clue - the answer is beneath their feet.
Watch Fran Scott's report to find out more.