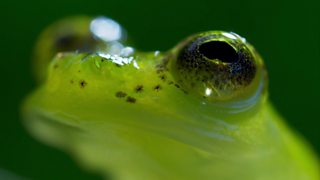 Hans Zimmer on music for Planet Earth II
Hollywood composer Hans Zimmer talks about how he used music to bring the amazing stories of Planet Earth II to life.
Hans is famous for creating the music for films like The Lion King, Kung Fu Panda and Batman v Superman.
And now he's wowing the millions of people watching David Attenborough's new BBC wildlife series.
Here's how he does it...