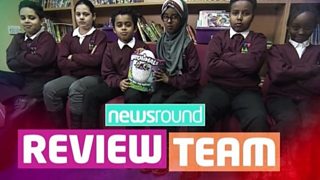 Hatchimals: eggs-pert review!
Every year Christmas comes around and with it a whole bunch of new toys.
One that has been making news because it's been hard to get hold of is the new 'Hatchimal'.
It's a furry toy which hatches out of a plastic egg just like a real bird.
But is it any good? We asked some Newsrounders to review it. Check out the video to hear their verdict!