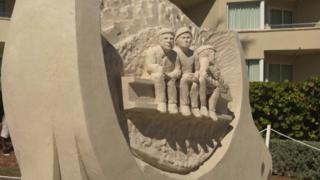 Florida's super sand sculptures
Sand sculpting may not be something you have heard of, but it's more popular than you might think!
Just have a look at this competition being held in Florida, America. Artists compete to create impressive sculptures from sand and water.
The annual Sand Art Competition features artists from Canada, USA and Singapore.
Check out the video to see some of their super sand sculptures...