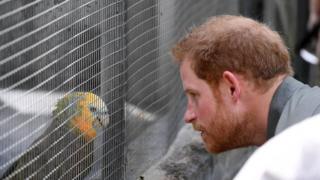 PA
Most people consider a visit by Royalty as a pretty big deal, but it seems some parrots are a little harder to impress!
Prince Harry is on a royal tour of the Caribbean islands, and yesterday he went to visit a special sanctuary for the endangered birds.
As Harry looked at them, one parrot called Polly began squawking loudly. When the Prince said "Hello", Polly - who normally talks to visitors - ignored him!
Then, to make matters worse, as Harry put his finger up - cheeky Polly went to nip the Prince's finger, leading Harry to call her "naughty!"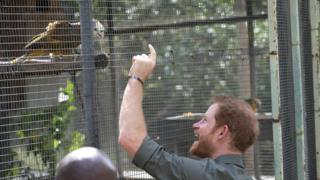 Getty Images
Fortunately, the royal finger was unmarked and Harry clearly enjoyed his visit.
As he left the sanctuary, the parrots all squawked loudly and the Prince put his finger to his lips, telling them: "Shhh!"