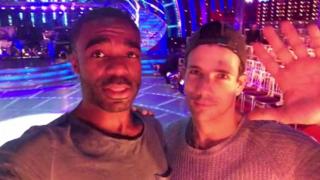 Ore and Danny Mac Strictly exclusive
Fresh from their trip to Blackpool, the remaining stars of Strictly Come Dancing are back in their usual - but rather empty, studio home!
Ore is joined by fellow dance-floor fave Danny Mac, as they give us the lowdown on this weeks Strictly, and the cha-cha challenge.
Here's Ore's exclusive video diary!