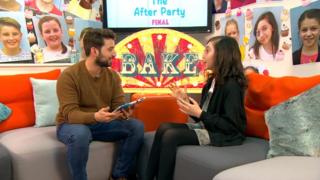 Nikki wins CBBC's Junior Bake Off
After weeks of baking triumphs and showstopper challenges, CBBC's Junior Bake Off has crowned its champion of 2016 - it's Nikki!
Forty of the best bakers from around the UK tested their culinary skills in the Bake Off tent.
They battled to impress judges Allegra McEvedy and 2015's Great British Bake Off winner, Nadiya Hussain.
Many biscuits, pastries and cakes later, Nikki has been crowned the champion. Ricky's been to meet her...