After weeks of baking triumphs and showstopper challenges, CBBC's Junior Bake Off has crowned its champion of 2016 - it's Nikki!
Forty of the best bakers from around the UK tested their culinary skills in the Bake Off tent.
They battled to impress judges Allegra McEvedy and 2015's Great British Bake Off winner, Nadiya Hussain.
Many biscuits, pastries and cakes later, Nikki has been crowned the champion.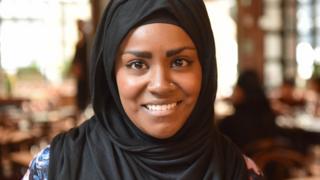 Nikki has been baking since the age of 4 and enjoys making the more extravagant bakes.
She has a food dictionary which helps her decide what flavours go together and is able to substitute ingredients and find alternatives for high sugar recipes.
Nikki follows in the footsteps of Amari, who won the CBBC series in 2015