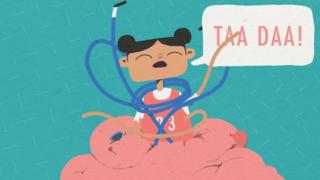 Lifebabble: "Everyone can feel sad sometimes"
Everybody can feel a bit sad sometimes.
Different things make different people upset, and everyone reacts differently to how they're feeling.
Some might want to spend time on their own, while others might find it makes it harder to concentrate.
CBBC Lifebabble looks at how feeling down might affect you and explores different things you can do to help you feel better.