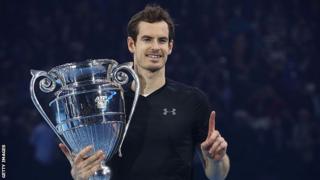 Getty Images
Andy Murray beat five-time champion Novak Djokovic to win his first ATP World Tour Finals title and end 2016 as the world number one.
With the top ranking on the line, Murray won the final 6-3 6-4 at London's O2 Arena.
"I'm very happy to win and to be world number one is very special," said the Scot. "It's very special playing against Novak in a match like this."
Murray extended his winning run to 24 matches, the best run in his career.
The victory also ends Djokovic's four-year run of success at the tournament.
A capacity crowd of 17,000 packed into the O2 Arena to witness the match, and it was Murray who rose to the occasion.
"Andy is definitely number one in the world," said Djokovic. "He deserved to win. He is the best player."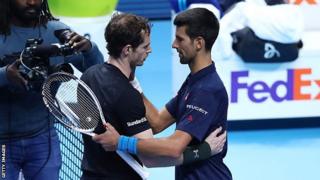 Getty Images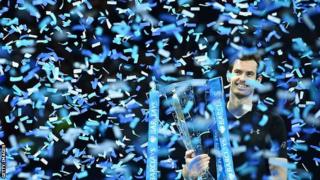 Getty Images

@jamie_murray

@rogerfederer

@JoKonta91

@jk_rowling

@GaryLineker

@JustinRose99

@NicolaSturgeon
Perhaps last word should go to mum...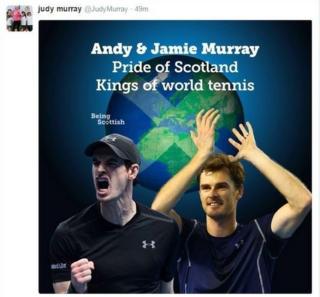 Twitter/Judy Murray