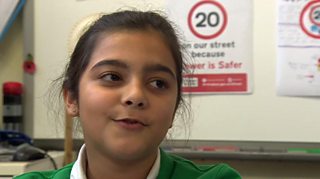 Meet the kids teaching speeding drivers a lesson
Check out these kids who teach speeding drivers a lesson.
Motorists stopped for speeding outside a school are being offered a new choice of punishment.
Drivers can either choose black marks on their driving licence or go to a Kids' Court, where they face road safety questions from a panel of children.
Watch this video to see what the kids involved think of it....