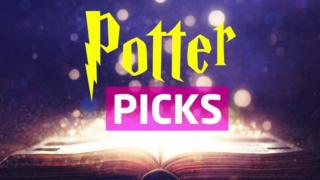 Gryffindor or Slytherin? - We play Potter picks!
JK Rowling's new film Fantastic Beasts and Where to Find Them hit the cinemas this week.
The wizarding author has said the film could be a five-part epic exploring the life and adventures of the wizard Newt Scamander.
It's set in New York, in America, 70 years before the Harry Potter series begins.
We went to the European premiere and caught up with some of the cast including Faith Wood-Blagrove, who plays Modesty in the movie.
So we decided to put her Potter knowledge to the test to find out which she prefers, Gryffindor or Slytherin...