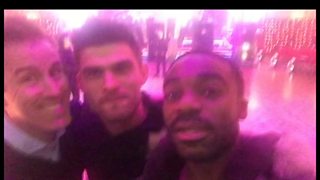 'It's like Christmas' - Ore at Blackpool Strictly
Our favourite Strictly celebs are cramming in their practice again, but this week they're even more excited than usual... as Strictly is in Blackpool!
It's one of the biggest highlights of the Strictly calendar as contestants dance in the famous Blackpool Tower Ballroom - known as the 'Home of Ballroom'.
Ore's been giving us a sneak peek behind the scenes, and it looks like the dancers are having fun!
Take a look...