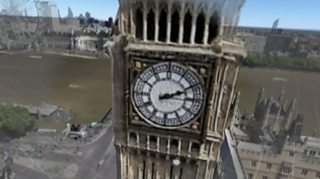 Take a VR flight around the world's cities
Check out these superhero-eye views of cities around the world!
This is the new Virtual Reality (VR) version of Google Earth, as seen through the HTC Vive headset.
The way the HTC Vive's works means that as well as moving your head around to get different views, you can walk around your surroundings, trying to see into Buckingham Palace or flying up to the top of the Eiffel Tower.