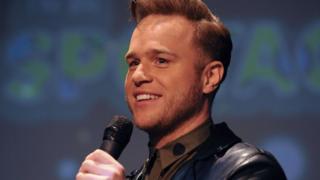 PA
As part of Anti-Bullying Week Newsround chatted to Olly Murs, who's no stranger to bullying.
When Olly was younger his sister was bullied and this meant he understood how horrible it can be.
Olly made an effort to make sure his pals at school didn't bully or say hurtful things to other kids either.
He knew that even though his friends thought they were just messing around, the person at the other end of the hurtful comments wouldn't find it funny.
Olly's top advice if you're being bullied is not to bottle it up but instead to tell someone you trust.