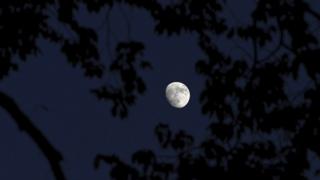 AP
On 13 and 14 November there was a spectacular supermoon in the night sky and we want your pictures of it!
A supermoon means the Moon appears bigger and brighter than usual.
To see the Moon, people often try to go somewhere where there aren't many other lights, as this can distract from how bright the Moon is and how easily you can see it.
But make sure you are always with a parent or guardian.
There was a supermoon last month, but this month's one was the biggest and brightest that it has been since 1948.
This page is now closed, thank you for all your pictures.