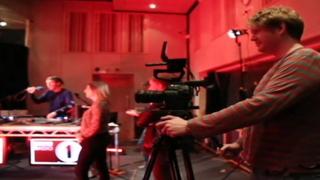 What's it like behind the scenes in a radio studio?
One of the BBC's radio teams shows you what it's like behind the scenes with their Mannequin Challenge video.
The BBC 1Xtra radio team took a pause in their day to pose for the video, which is part an internet craze to post videos of you, well, standing still!
Find out more about what the Mannequin Challenge is here.