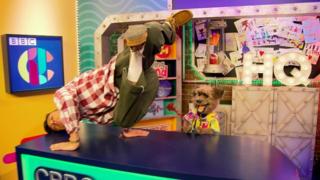 CBBC takes on the Mannequin Challenge
There is a video craze taking over the internet... and it's hit CBBC too!
That's right - the Mannequin Challenge has taken over, and even Hacker is getting in on the act.
Watch the video to see what happened when our CBBC presenters got frozen in time, but we'll give you one guess who had to go and ruin it...