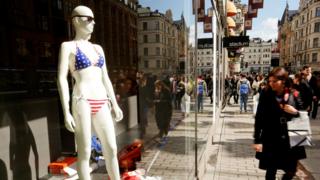 Reuters
Have you heard of the Mannequin Challenge? It's taken the country by storm!
This latest craze is seeing people take videos of themselves standing completely still - like mannequins in a shop window.
They then post it online, with everyone from groups of friends to A-list celebrities getting involved.
But why did everyone start doing this!?
Well, the trend actually came over the Atlantic from the US.
Kids in American schools started doing it last month - and it went viral from there!
Unlike the ice bucket challenge, which was for charity, there doesn't seem to be any reason for the mannequin challenge.
It's just good, silly fun!