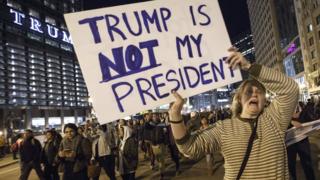 Getty Images
Thousands of people in the US have been protesting about the election of Donald Trump as the next president.
There were demonstrations in several US cities overnight.
Many people are angry that Donald Trump was elected because of things he has said about women and immigrants.
But his rival, Hillary Clinton, told supporters that Mr Trump had to be given a "chance to lead".