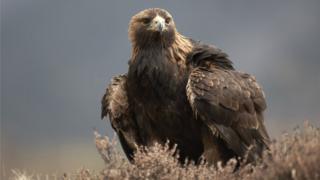 Peter Cairns/RSPB
There's great news for golden eagles in Scotland, with numbers of the birds close to reaching "historic" levels.
RSPB Scotland and the Scottish Raptor Study Group say there are 508 pairs living in the wild - a rise from 442 since 2013.
The news is exciting because in the mid-19th Century golden eagle numbers dropped to very low levels.
RSPB Scotland welcomed the news saying said the birds were an: "awe-inspiring part of our natural heritage".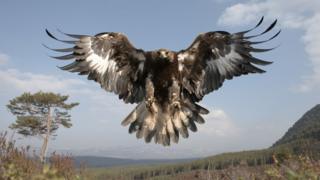 Peter Cairns/RSPB
Scotland is now thought to be the only place in the UK where you can see golden eagles.
The increase in numbers is down to better protection and monitoring of the birds of prey.
But the RSPB says more work needs to be done to help the population continue to flourish and to grow elsewhere.