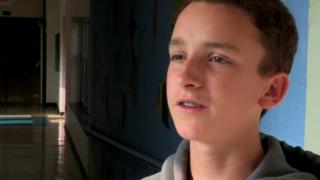 US kids celebrate Trump's victory
Donald Trump has won the American election to become the next president of the United States.
He will take over from outgoing President Barak Obama to become one of the most powerful politicians in the world.
However, Trump has been a pretty controversial election candidate, and his opinions have divided lots of people in America.
We caught up with Spencer, who is a big fan of Donald Trump, to find out how he feels about the election result.