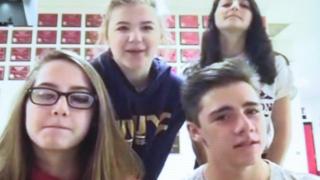 US children react to Trump victory
US kids have told Newsround how they're feeling after Donald Trump's surprise victory in the US presidential election.
Trump will take over from outgoing President Barack Obama to become one of the most powerful politicians in the world.
However, Trump has been a controversial candidate and his opinions have divided lots of people in America.
Here's what some kids in the States think about the result.