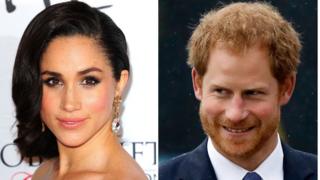 PA
Prince Harry says a line has been crossed in the treatment of his girlfriend, US actress, Meghan Markle.
A statement from Kensington Palace says the media is subjecting her to "abuse and harassment".
It claims some reporters have been trying to get into her home and bothering her mother, and says she has suffered sexist and racist abuse online.
According to the Palace, the couple were "a few months into a relationship" and it was "not right" that Ms Markle should be treated this way.
"The past week has seen a line crossed," the Palace said, "this is not a game - it is her life".