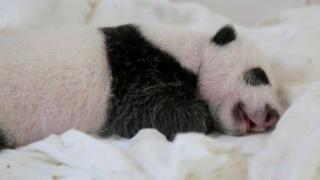 Panda twins meet for the first time
Watch the moment two giant panda twins meet each other for the very first time.
The boy and girl cubs were born in Shanghai Wildlife Park in China last month but have been kept apart until now.
When they were born, the boy was left with his mother, while the girl was taken away to be fed by humans, to give both cubs the best chance of surviving.
Watch the moment zookeepers introduce them to each other.