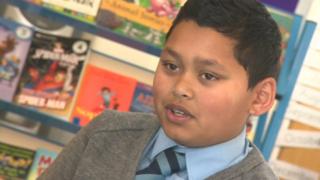 These Liverpool footie fans are dreaming big
Liverpool are currently top of the Premier League after thrashing Watford 6-1 this weekend.
The confidence and attacking style has got fans dreaming of a first League Championship title since 1990.
We spoke to kids in Liverpool to find out what they thought - not all of them were fans of the Reds!