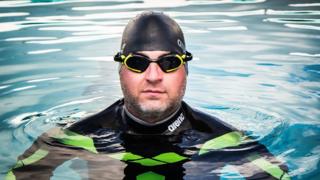 PA
A British dad has begun his challenge to become the first person to swim across the Atlantic Ocean.
Ben Hooper, 38, from Cheltenham will have to swim at least 2,000 miles (3,218 km).
He set off from Dakar harbour in Senegal, west Africa, on Sunday and hopes to arrive in Brazil, South America, in March 2017.
Other people have attempted the challenge but were not approved by Guinness World Records.
Ben hopes to raise £1 million for charity during the record-breaking attempt.
Some dangers that brave Ben will face along the way include sharks, storms, 20 ft waves and stinging jellyfish.
He is wearing a special camouflaged wetsuit to protect him from predators lurking below, and even has a new experimental gas that gives off a rotting smell to put off sharks.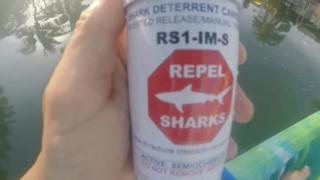 Ben will swim around 10 hours a day, and will need to eat a hefty 12,000 calories (about five times the recommended amount for a man) to fuel his adventure.
But he has a support boat and crew to help him along the way - and give him a place to sleep at night.
He also has a waterproof music player to keep him entertained.
Ben has spent more than three years preparing for the marathon journey.
He said: "More people have landed on the Moon than have even attempted to swim the across the Atlantic so it's worth doing and it's worth doing well."