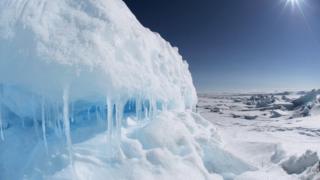 Science Photo Library
People near Igloolik, Nunavut, in the Canadian Arctic have reported a strange noise that seems to be coming from the sea floor.
The noise has been described as a 'pinging' sound and is thought to be keeping animals away from an area of water surrounded by ice.
The Canadian armed forces sent a crew to check it out. They performed lots of different searches using scanning technology but they didn't find anything unusual.
The crew did spot two pods of whales and six walruses though!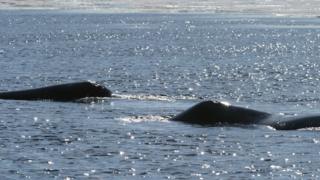 Science Photo Library
Because nothing dangerous was found officials say no more searches will take place.
So the mystery of the pinging sound continues,,,