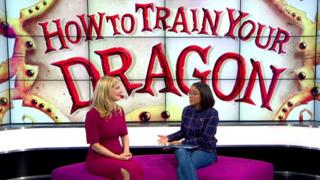 'I haven't even told my own children yet!'
How To Train Your Dragon author Cressida Cowell visited Newsround and told us about her new series due out next September.
She said she's been writing it for five years and this is the first time she's talking about it.
Whereas Hiccup was inspired by Viking Scotland, this series will be set further in the past, in a time of magic...
Think giants, sprites, werewolves and other magical creatures you might not have heard of.
Watch Cressida tell Leah the news and find out who the heroes of her new series will be.