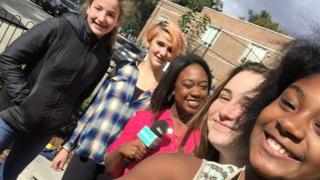 Meet the kids supporting Hillary Clinton
People in the United States will vote for their new president on 8 November.
Hillary Clinton is going for the top job and if she wins she'll become the first female US President.
But what might stop her is that some American people say they don't trust her.
Ayshah has been to Pittsburgh, in the state of Pennsylvania, to find out why Clinton's fans think she's the best person for the job.