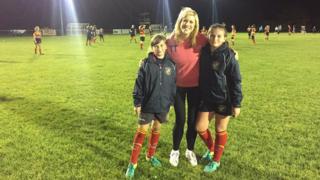 Why more girls are getting into rugby
There's been a big rise in the numbers of girls and women taking up rugby over the past two years.
According to the Rugby Football Union, 10,000 more females are playing rugby in England now compared to 2014.
Jenny visits a new club in Peterborough to find out why the world of tries and tackles has been attracting more players recently.