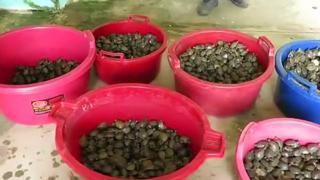 Thousands of turtles released into wild
Thousands of baby turtles have been released into the wild in Peru to help boost an endangered species.
Taricaya turtles are classed as vulnerable because of changes in their habitat in the Amazon river.
It's thought development and logging may have caused their population to drop.
Conservationists hope that the mass release of the turtles will boost their numbers.