More than 15,000 people have been left homeless after Italy was hit by its strongest earthquake since 1980.
No-one was killed in the quake, which happened on Sunday but 20 people have been injured.
In the town of Norcia, the earthquake destroyed and damaged many of the buildings there.
People in the area have gone to live with relatives and friends but officials in Italy say 15,000 people are sheltering in tents and sports halls.
Many more have been sleeping in their cars.
The 6.6-magnitude quake struck close to the region where nearly 300 people were killed by a quake in August.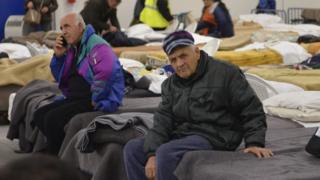 AP
Buildings are still being shaken by powerful aftershocks, bringing down walls.
Several shocks happened overnight into Monday, including one measuring a magnitude of 4.2.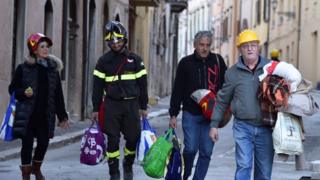 Reuters
Italy's Prime Minister, Matteo Renzi, is holding an emergency meeting to work out how to help people affected and rebuild damaged buildings.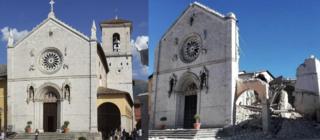 AP
Norcia resident Stefano Boldrini, who is now living in a van with his eight-year-old daughter, said: "There's no more school, or church, or police station. There's nothing here any more," he said.
Authorities say that moving people out of vulnerable buildings in central Italy last week, after big aftershocks from August's quake, may have saved many lives.