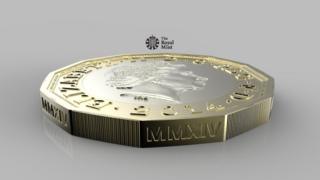 The royal mint
Shops and vending machine operators have been told to make sure they're ready for the new 12-sided pound coin.
It's being released in March 2017 and will mean that some businesses will need to adapt their equipment to take the new coin.
Vending machines and parking machines will all need to be adapted before March next year to make sure they can accept the new coin.
The new pound coin will be more secure than the existing round coins, as it has been designed to make it much hard to copy or make fake counterfeit coins from.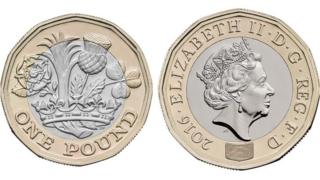 HM TREASURY