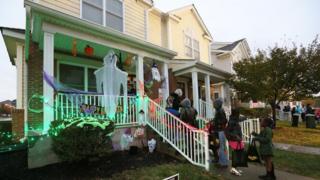 AP
A town in Canada has banned teenagers from trick-or-treating there on 31 October.
Bathurst in New Brunswick doesn't allow anyone over the age of 14 years to go door to door in the town.
Anyone who breaks the rules could be fined $200 Canadian dollars (around £122).
The town rules also say that once it's 7pm in the evening, door to door trick-or-treating and face masks and disguises are also banned.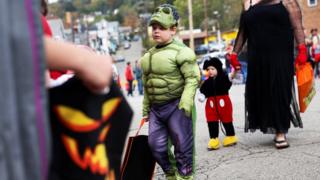 Reuters
The rules have divided the community in the town with some people in favour of them but others are unhappy that older children can't go trick-or-treating with their younger siblings.