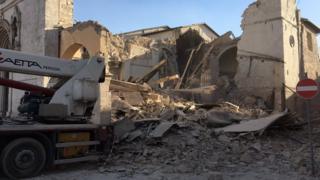 Twitter/monksofnorcia
A powerful earthquake measuring magnitude 6.6 has struck near the town of Norcia in central Italy.
Several earthquakes have happened in the region over recent months, but it is thought to be Italy's worst in decades.
Many buildings have been destroyed, including a major church.
It's not yet clear how many injuries there are, but so far no-one has died. Many people had already been evacuated after tremors over the past week.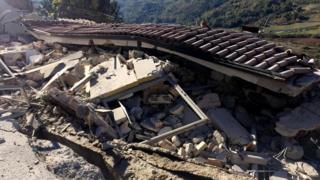 EPA
The quake comes two months after nearly 300 people died after a strong quake in the region.
Emergency services are doing what they can to help people who have been affected.
If you want to know why earthquakes happen, check out our guide.