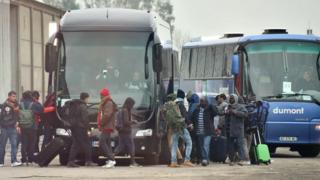 First week of the Calais 'Jungle' demolition
The French authorities have been carrying out the demolition of one of the biggest refugee camps in Europe, known as "the Jungle".
Thousands of people who lived at the camp have been moved to new homes around France.
Officials began to take down the temporary shelters that refugees had been living in on Tuesday.
Find out more about why refugees made a camp in Calais by reading our guide.