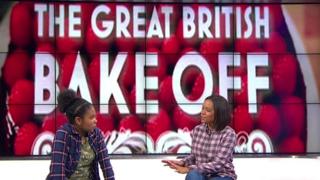 'You need personality and creative skills'
Junior Bake Off winner Amari has been telling Newsround who she thinks should win GBBO on Wednesday night.
There are now in the tent at the Great British Bake Off - Candice, Jane and Andrew.
Amari's the current champion of the junior version of the show, so knows what it takes to be a winner!
Find out who she thinks will win and what a champion needs.