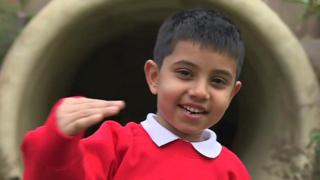 The pods helping children to play in peace
Heathrow airport is the UK's busiest airport - and it is extremely noisy too!
A decision has just been made to make the airport even bigger.
Many people who do not think this is a good idea because it will be bad for noise, traffic and pollution.
Others who support the airport's expansion think it is the best way for the UK to cope with the growing number of airline passengers.
These children explain one way that Heathrow airport has helped to tackle the problem of noise in their playground.