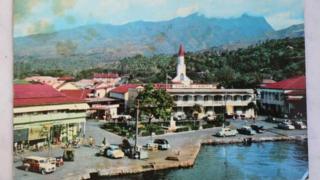 The Advertiser
When one man in south Australia checked his post recently, he got quite a shock...
Tim Duffy, who lives in Adelaide in south Australia, found a postcard that was sent 50 years ago!
According to local newspaper the Adelaide Advertiser, the postcard was sent by someone called Chris to Robert Giorgio, back in 1966.
It was posted from the island of Tahiti in the Pacific Ocean, to be sent to Adelaide.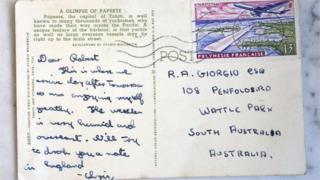 The Advertiser
Amazingly, it was still in pretty good condition, despite being a little faded.
When he found the unusual card underneath a water bill, Mr Duffy decided to see if he could track down Chris and Robert. He contacted his local newspaper to help him.
They discovered the card came from someone called Chris Reynolds who sent it to his old school friend Robert Giorgio. They reunited the old friends, who hadn't seen each other for over 30 years!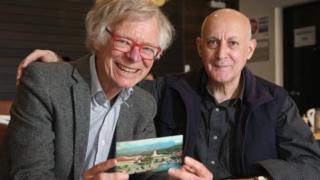 The Advertiser / Picture: Dean Martin
"The overall feeling I have is I am really happy. It is a happy story!" said Mr Giorgio.
"It is clear something went wrong 50 years ago," said Australia's post service. "We apologise for the inconvenience."
It's lucky that it wasn't anything too important!