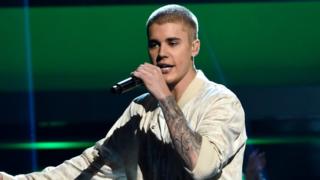 AP
Justin Bieber has stormed off stage during a concert in Manchester - because his fans were screaming too much.
He asked the crowd to stop screaming in the gaps between songs, but when they didn't, he walked off stage.
Justin came back out later to continue his set and explain why he'd stormed off, saying he wanted to "connect" with the audience.
It's not the first time Justin's been criticised for his behaviour towards fans.
Earlier in the year he cancelled all meet and greets on his tour because they made him feel "drained and unhappy".
But has Justin gone too far this time? Let us know what you think!

This chat page is now closed, thank you for your comments.
Your comments
Mum took us to the Manchester concert last night. We didn't scream or boo and we love his music and respect his song writing, but he was rude to his fans last night. The fans are teenage girls - of course they are going to scream, because he is their idol and they have been looking forward to this night for ages.
Imogen, Phoebe and Genevieve, 13,11, 8, Blackburn
I was there at his concert last night. I know he's made mistakes before but haven't we all? Last night he walked off with reason, he politely asked the crowd to not scream when he was talking but said we could scream through the songs. People started booing for him asking one simple thing - no one would stay on the stage being booed. He still came back two minutes later and said sorry multiple times and got on with the show.
Molly, Manchester
Justin certainly had a point - would you want to sing while the crowd is screaming? However I don't think he should have walked off stage.
Orla, 9, Devon